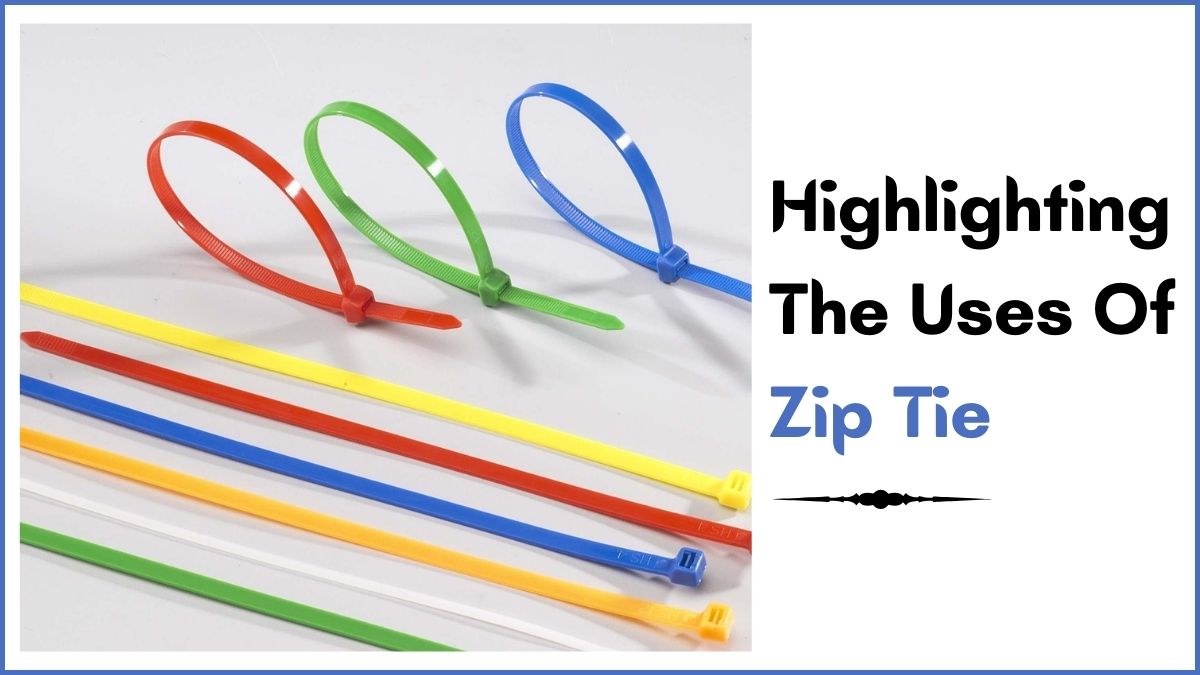 Zip ties are designed to hold bundles of cables together or to fix a cable or a bunch of cables to something so as to avoid the tangling of cables and keep the path clear. The common zip tie, normally made of nylon, has a flexible tape section with teeth that engage with a pawl in the head to form a ratchet so that as the free end of the tape section is pulled the cable tie tightens and does its job.
In order to increase the resistance to UV light in outdoor applications, nylon containing a minimum of 2% carbon black is used to protect the polymer chains and keep the zip ties.
Zip tie or cable tie was invented by Thomas & Betts, an electrical company, in the year 1958 under the brand name Ty-Rap. At first, zip ties were designed for the purpose of airplane wire harnessing. The original design used a metal tooth. Later, the manufacturers changed the design to nylon/plastic.
Related: Did You Know There Is More Than One Hack For Using A Zip Tie?
Here are some of the types of Cable ties / Zip Ties that are widely used –
=> Beaded cable ties: It features a beaded design that allows them to be releasable and also reusable

=> Parallel entry cable ties: These cable ties are tamper-proof and have low profile heads

=> Identification cable ties: These type of zip ties are built-in flags for written or printed identification

=> Tear-off cable ties: Quick release design requires no cutting tools

=> Releasable cable ties: These are a type of reusable zip ties that features a releasable ratchet

=> Ladder style cable ties: This type of zip tie us used for intermediate bundling and retail applications

=> Pull-tight seals: Tamper-evident seals

=> Steggel ties: These zip ties are perfect for heavy-duty and are multipurpose ties
Conclusion
Jigo is one of the leading cable tie or zip tie manufacturers in India. The zip ties we provide are available in UV black and other colours are also available as requested. If you are looking for superior quality zip ties, Jigo has got you covered.