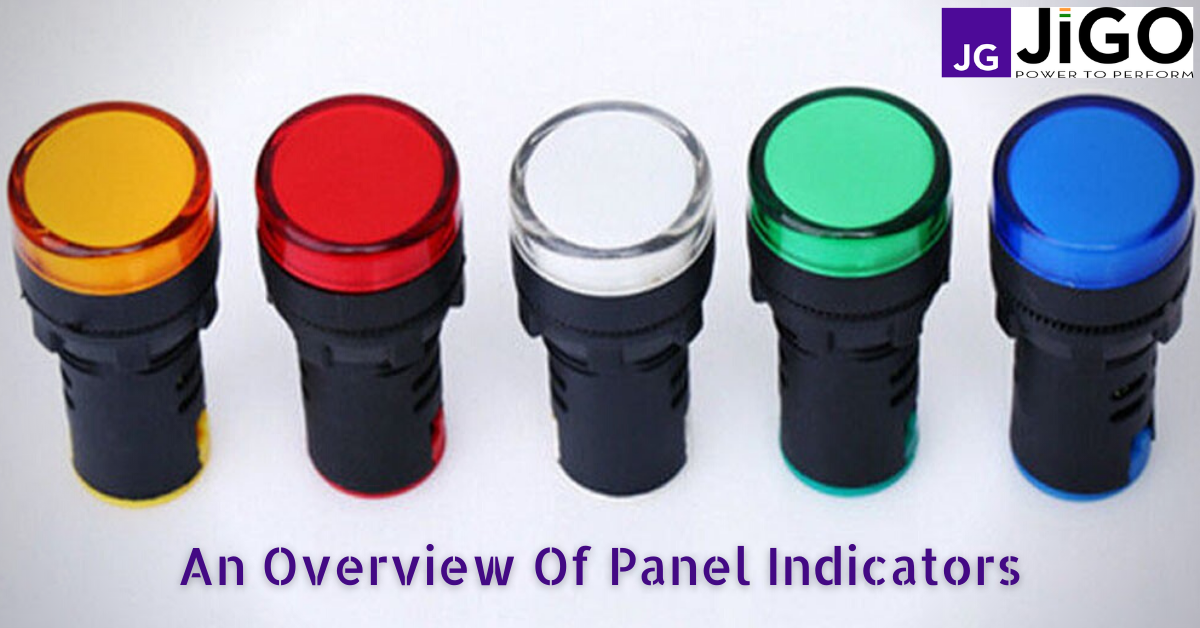 For factory floors with many settings on the same panel, bright, highly visible indicators are essential to avoid miscommunications regarding the various stages of the machine. Operators can keep processes organized and efficient with the help of correct labels and varied colours.
Panel indicators are optoelectronic devices that emit intense and bright light to alert machine operators, technicians, production managers, and factory personnel about the condition of machines and appliances, including cycle hold, cycle enable, and fault.
Manufacturers and distributors refer to panel indicators by various terms, including Signal lamps, Signal lights, Indicator lights, Indicators, Pilot lights, etc.
In the following paragraphs, we will discuss the ins and outs of Panel Indicators.
Where can Panel Indicator Lights be used?
Panel indication is suitable for all types of industrial environments, including high-pressure wash-down and explosion-proof environments.
Following are some of the most common applications of a panel indicator:
Telephone voicemail lights
Vehicle dashboard lights
Weight Indicator Equipment
Countertop Ovens and Boilers
Aviation diesel generators
Commercial Ozone Generator
Insulated Hot Cabinet Equipment
Solar Panel Control Box
Power Generator Controllers
Drilling and welding machines
Switch Cabinets
Types of light used for Panel Indication
The primary sources of light used for panel indication are as follows:
LED lights operate with DC power since they are semiconductor light sources. They have the advantage of longer operational life and lower energy consumption compared to incandescent or fluorescent lights.
A Halogen light emits light via a tungsten filament, an inert gas, and a tiny amount of halogen. As a result, the filament can produce much more light (higher colour temperature) for the same amount of energy. Consequently, they are excellent daytime indicators.
Fluorescent lights are characterized by fluorescent bulbs that contain electrodes at both ends and argon and mercury vapour throughout. Despite being more energy-efficient and long-lasting than incandescent bulbs, they are less commonly used for panel indication.
The filament in Incandescent lights emits light once it becomes hot from electricity flowing through it. They work on AC or DC circuits; however, they produce considerably more heat, are inefficient, and have a shorter operating life than LED pilot lights.
Decoding the colours used in a Panel Indicator
For the most effective visual communication, panel indicators are available in 5 colours, namely, red, green, blue, white, and yellow. Let us understand what each of them implies:
Red: The colour red is associated with danger. It indicates any situation that could cause risk, which needs to be taken care of right away. In addition to these failure conditions, red denotes a malfunction or emergency stop.
Green: The green indicator means the lamp is in good working condition and is ready for operation.
Yellow: It is the colour associated with warnings for temperatures and pressure exceeding normal.
Blue: It is the default colour for any external help requests, such as those requesting raw materials or scheduling.
White: It represents monitoring productivity.
Final Words
The LED panel indicator from Jigo features advanced light diffusion technology that eliminates hot spots. We offer them in 12V AC/DC, 24V AC/DC, 24V AC/DC, 220V AC voltages.
They are designed to provide uniform illumination for wide viewing applications using diffused translucent lenses.
These units are ideal for industrial applications where panel indication is critical, or replacement of lamps is difficult or costly.