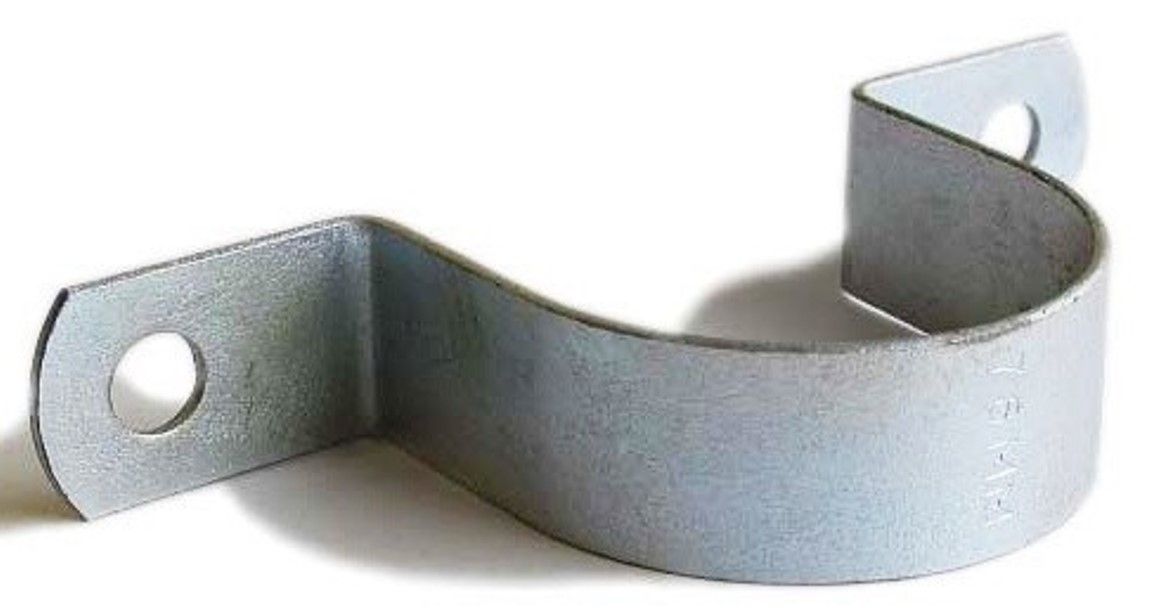 A Saddle Clip is used for anchoring welded steel, steel grating, or pressure-locked aluminum. Places, where the grating is frequently being removed, are ideal for saddle clip installation. These are essential for holding metal strongly so that while welding or grating stays fixed in one place.
The metal has to be held still as if it is unstable; the risk of making mistakes will be higher. When metal elements are worked upon it tends to vibrate due to resonance, and it being perfectly still is necessary or it might spoil the work. This product is not to be underestimated as these little steel clips ensure perfection. There are different features and benefits of saddle clips, let's have a look.
Various Features and Benefits of Saddle Clip 
As I mentioned in the introduction, a saddle clip is a very useful tool, that helps to keep a pipe stagnant in its position.
The bolt holes can distort while forming, but the .281" diameter pin can pass through the .312" hole while a .328" pin passes through .343" hole.

In order for grating with bearing bars at 15/16″ (.937) & 1-3/16″ (1.188) respective centers.

It uses galvanized steel or zinc-plated clips for use in applications that cater to the aluminum grating.
The saddle clips come in different sizes and diameters for holding different kinds of metals.
Related – An Extensive Guide to Cable Ties
The different sizes of a Saddle Clip 
There obviously are different types of saddle clips manufactured for convenience of work. These generally have different finishes, gages, diameters of bolt holes, radiuses of the base to tops, and center to centers.
1. SC-2074 series are available in both galvanized and plain materials with 0.5 radium and varying gage, center to center, and diameters.
2. SC-1074 series come in 0.625 radii and have different material finishes such as zinc plating, galvanized, and plain products. Similarly, the center to center, diameter, and gages of different products are varying.
3. SC-1104 series come in different finishes same as the other categories, i.e. plain, zinc plating, and galvanizing. These products offer a radius of 0.625 and have a variety in gages, diameters, and center to centers.
All these products have at least 5 variations under each series and offer a unique set of applications depending on your requirement.
Related – 4 Commonly Asked Questions And Answers About A Saddle Clip
How to Choose a Saddle Clip Manufacturer and Supplier 
When you are purchasing a saddle clip you need to make sure that the product you are buying is the absolute solution for your requirement. Therefore, when you buy a saddle clip, always check it's quality and make sure it is used for the reason you will bruise it.
For example, JiGo is a leading Saddle Clip Manufacturer and Supplier for ages and knows how to manufacture each product that can fit perfectly in your business. So, you need to find a company that is reliable and has been manufacturing items for industrial purposes. With this, you can ensure the product that you purchase lasts long and is the only solution for the task you have at hand.