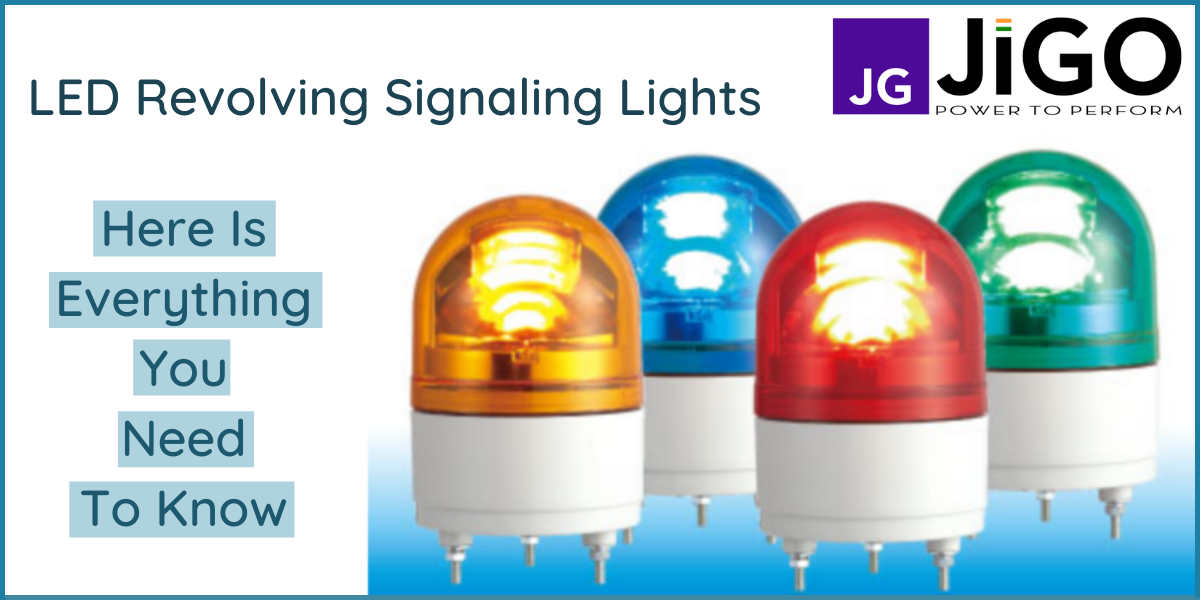 It is needless to mention about the significance of LED products. Their demand is soaring like never before. The reason behind this rise in demand and increase in popularity is because it is used by people in day to day lives. They consume less power and they demand the least maintenance and they are ideal for task and environmental lighting.
The early forms of LEDs (Light Emitting Diode) were often used just like indicator lamps for electronic devices. LEDs soon replaced the small incandescent bulbs and are now also used for beacons and warning lights to provide safety to many people.
What are Revolving Signaling Lights?
As the name suggests, it is a type of warning signal that simulates a rotating or revolving effect. There are a number of light colours in a revolving light denoting a phenomenon, situation, process, or status of a machine. Some of the common colours are green, red, amber, yellow, etc.
Revolving LED warning signals are not just installed for the purpose of making a structure or a certain machine look safe. Its primary function is to signal when a machine is in danger. Installing LED revolving signaling lights adds a great sense of security. LED revolving signal lights are ideal to be used in industrial facilities, construction sites, as well as in situations that demand emergency response.
Leading Revolving Light Manufacturer in India
At Jigo India, we are one of the leading revolving light manufacturers in India. We have set a reputation in the market for manufacturing and supplying the best quality revolving lights. With a strong 300 dealer network throughout India, we have set the standards in Brand Loyalty, Services, Range of Products, Quality and Price.
Our strong technical capabilities, commitment to innovation, and motivated and enthusiastic staff that is eager to promote our world-class products ensures a secure future and expanding market base.
If you are looking for superior quality revolving signaling lights, then we have got you covered.